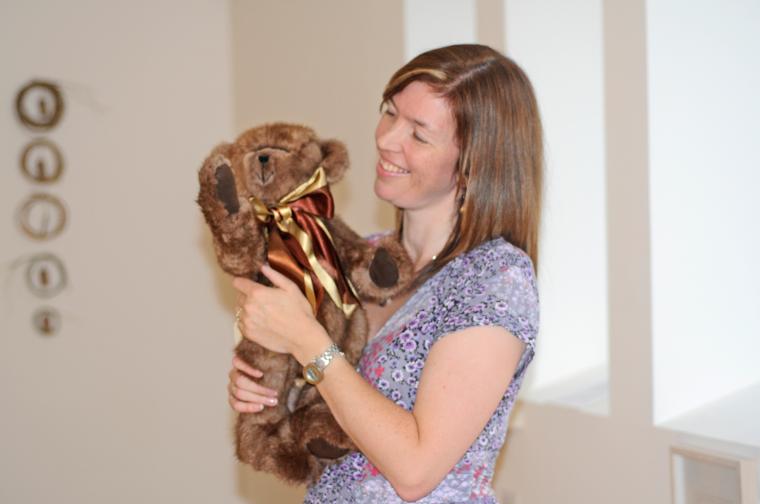 Hi,
My name is Maryanne Miller and I am the creator of Logi bears.
For most people, bears hold a very special place in our memories from childhood and I am no different. I have always loved bears and as a child it was always a bear that was tucked under my arm rather than a doll. Even now I can still remember my special childhood bears and being devastated when my Mum washed my growling bear and how he never growled again.
I came across artist bears as a buyer having purchased a couple over the years. I had been looking for a hobby that I could fit round work and children when my Mum suggested making a bear. I didn't even know where to start but the more I thought about it, the more I was intrigued. The first bear was a very woe-begotten looking fellow but he was snaffled away by my Mum and sits out on display to this day. I started making for friends and family and got well and truly hooked on making bears.
As I have children and I work, I can only really attend a couple of craft fairs a year. It is lovely to meet fellow bear people and it really nice when a bear that I have created goes to a home. I usually have a selection of bears on display at The Barony Center in West Kilbride. I have also been a featured artist twice in The Teddy Bear Times.
All my bears are fully stitched and I use traditional components such as wood/metal joints, glass eyes and steel shot. I mainly use mohair but sometimes dabble in synthetics and vintage fur. Logi bears are not for children under the age of fourteen due to the nature of the components and I would recommend for adult collectors.
I have designed this website as a gallery for the bears. I hope you enjoy them.
Love,
Maryanne